Highlighted Press Coverage
Notable Speeches
Bridging the Great American Divide
Cilmate One
Celebrating Political Diversity
Wisdom 2.0 Summit
Free Yourself from Filter Bubbles
TED Talk
---
AllSides for Schools
See coverage of AllSides for Schools by the news media, academic journals, and teachers and contributors on the AllSides for Schools Press Page.
---
More Press Coverage
Kevin O'Leary: Do this for 1 hour every morning, or 'you will lose money 100% of the time'
CNBC
'America Talks' invites users to video chat across political divides
ABC News
AllSides coordinated much of the online technology that made this event possible.
NewsGuard Calls Rumble 'Hoax Central' After CEO Called Hunter Biden Laptop a 'Hoax'
Newsbusters
Twitter Worker Who Pointed Out Right-Wing Bias on Platform Fired by Musk
Newsweek
Last Week In The News: What if we walk across the divide and look at the news on both sides?
Top Down News
Newsletter: AllSides bias rating.
Tangle News
Product Review of AllSides for Schools
The Tech Advocate
What's New in EdTech?
Trending News Buzz
AllSides Rated 100/100 by Newsguard
Newsguard
NewsGuard Failing Fox News Because of 'Journalistic Standards' Is a Pathetic Joke
Newsbusters
NewsGuard Leaves USA Today's Perfect Score Unchanged — Even After Source Fabrication Scandal
Newsbusters
Two Americans talk across the political divide
Financial Times
Listen: How can we curb misinformation & defend free speech?
News Decoder
Saving Elephants Podcast: AllSides with Julie Mastrine
Saving Elephants
Red Flags: How to Identify Suspicious Rumors
Snopes
Teachers Union Promotes 'Anti-Misinformation' Tool, Sparking Left-Wing Bias Concerns
The Epoch Times
Leftist "Fact Checker" NewsGuard Gives Chinese Media Higher Ratings Than Conservative News
LifeNews.com
How liberal media ignored Brianna Kupfer's alleged killer's rap sheet
Daily Mail
Bridging America's Divisions. Can Americans Come Together?
Network for Responsible Public Policy
Top 4 Unbiased Independent World News Sources
MakeUseOf
How Left-Wing Media Turned on Kamala Harris
Newsweek
If You're Interested In All Sides of an Issue, 'AllSides' Is A Good Place to Start
IVN Network
The Democracy Bridge-Building Ecosystem
The Factual
New civic engagement hub offers opportunities for bridging political divides
The Fulcrum
Media Bias and Being an Informed News Consumer with Henry Brechter
Dialogue with Dylan
Opinion: No, the Deseret News doesn't have a 'leftist agenda'
Deseret News
7 under-the-radar digital learning tools to try this fall
eSchool News
A Conversation with The Fulcrum on For the People Act and Joe Manchin
The Fulcrum
America Talks and NWOC Lay a Foundation for the Future
The Fulcrum
How Some Americans Are Breaking Out of Political Echo Chambers
Wired
Video: Kristin Hansen of AllSides named an everyday hero
The Fulcrum
Thousands of Americans from 50 States To Connect 1:1 Across Differences
The Mountaineer
A week dedicated to the better angels
The Hill
From the editor: We invite you to join a conversation – and to listen to each other
Columbus Dispatch
Top 10 Sites To Help Students Check Their Facts
ISTE
Why Americans Should Learn to Spot Media Bias
The Epoch Times
Epoch Times Rated Most Neutral Compared to NYT, AP, BBC, Bloomberg
The Epoch Times Editorial Board
How the inconvenient truth of Jeff Bezos's fabricated 'phone leak' story revealed a deeply-rooted media bias against Saudi Arabia
Arab News
Henry Brechter, Managing Editor of AllSides: Credder Podcast #26
Credder Podcast
Analysis: How Readers Rated the Media Bias of AP, BBC and The Epoch Times, and More
The Epoch Times
'When it comes to politics and cultural issues, the internet is broken'
The Fulcrum
15 Most Unbiased News Sources [Research-Based]
Tech President
Want to end America's uncivil war? Defund the fear
The Dallas Morning News
What Bruce Springsteen's Super Bowl ad gets right about reuniting Americans in 'the middle'
USA Today
Jeep Pulls Bruce Springsteen Super Bowl Ad After News of His DWI Arrest
Ad Age
These ratings and tips on judging media bias can help news consumers and journalists
GetReligion
On inauguration eve, local panel discusses bridging the divide in America
Fox4KC
5 Times Studies Proved Wikipedia's Left-Wing Bias
Breitbart
Influence of fake news in Twitter during the 2016 US presidential election
Nature Communications
Middle Schooler Proves Google Search Results Influence Political Opinions [Infographic]
Forbes
Liberal Bias of Wikipedia Called Out in 5 Studies
WBAP News Talk
Political incivility is at crisis point in America. Here's how we can fix it.
USA Today
#281 The Case for AllSides: John Gable, Samantha Shireman
HowDoWeFixIt Podcast
Our Q+A with AllSides CEO John Gable
Our.News
Voting Tools for Your Election Toolbox
Word&Way
How Reading 'Biased' Opinions Can Help You Make Sense of the Election
Rewire
The Social Dilemma Leads to Calls for Action From Those in the Tech Industry
The Point
First-time voters navigate news, social media
The Sheridan Press
LETTER: Truth is found in multiple perspectives
The Free Lance-Star
Analysis: Wikipedia Articles on American Politicians Mostly Cite Leftist Media
Breitbart
Americans appear to be deeply divided. But we found a different story traveling the U.S.
USA Today
As America falls apart, we need to break out of our social media bubbles
USA Today
Election 2020: 11 Ways to Engage Students From Now Until November
New York Times
How I De-Stressed My Morning News
Katie Songer
The art of civil discussion
Smartbrief
Bridging the Divide: Friendship Across Partisan Lines
Saturday Evening Post
Inflection Point: Bringing Civil Conversations to Schools
NPR
Bridging America's Divide - From the Printing Press to the Internet
The Huffington Post
How Hollywood Weaponizes Fake News For Cash, And The 3 Kinds Of Fake News
Forbes
Google News results favor left-leaning media, report finds
USA Today
Memetic Mediation: The Hard Problem of the U.S. Culture War
The Side View
AllSides.com Calls out Media Bias from Both Sides, Promoting Democratic Dialogue and Free Speech
KSFR
How civic groups are using online tools to fight social isolation in pandemic
USA Today
Media Ignore Coronavirus Death Rates to Attack Governors
Newsbusters
What's the BIG IDEA? Here are 4 ideas for how to create more jobs
USA Today
A call for unity: What Joaquin Phoenix and Renee Zellweger got right at the Oscars
USA Today
How social media misinformation wins — even if you don't believe it
The Week
AI in the election industry demands transparency
MIT Technology Review
How to Fight Fake News
Rutgers Today
How to Stay Sane in a Crazy Election Year
Men's Health
Teaching Impeachment
Republic Times
Top Google Search Results on Dayton, El Paso Shootings Reveal Left Political Bias in Favored Media Sources
The Epoch Times
News websites with political ties spread across Michigan before 2020 election
MLive
The Dark Age of the Internet or a Digital Enlightenment: Is Democracy in Danger in the Information Age?
OECD Forum
Tech Matters: Political fact check: If Facebook can't, you can
Standard-Examiner
A place to go: How democracy can save itself
The Fulcrum
Study: Google News Mass Shootings Results 70 Percent Liberal, 4 Percent Conservative
PJ Media
Google Fails Bias Test (Again) On Mass Shootings
National Legal and Policy Center
Defining "Fake News" is Harder Than You'd Think
OECD Forum
Understanding Breaking News from Multiple Political Perspectives Using AllSides
Lifehacker
Calls to split California reveal deeper problems in tech, politics
The Hill
5 Ways to Talk About the News With People Who Disagree With You
KSL.com
4 Tools to Verify Your Internet
Netted by the Webbys
#ListenFirst for Dignity, Hope, and National Security
National Conversation Project
Joan Blades + John Gable: Two bridge builders starting from opposite "banks" of our political divide.
respect + rebellion
65 Percent of Google News Links Point to Left Sources
NewsMax
Report: Google News' Search Results Aren't Rigged But They Are Biased
Hot Air
Report: Google News Biased Toward the Left 4-to-1
Newsbusters
Report: Google Search Had 'Strong Preference' Towards Showing Users Left-Leaning Results
Western Journal
ERIC'S TECH TALK – Deepfake: When you can't believe your eyes
The Town Line
Fox 5 News On the Hill -- Bias in the media following the release of the anonymous Op-Ed in New York Times
Fox5DC
Next Generation Politics's Katelyn Goodpaster Interviews John Gable
Next Generation Politics
Google News is heavily biased – but it's not rigged
Washington Examiner
Can Conversation Help Heal the Political Divide?
Greater Good Magazine
We Should All Speak to People We Don't Agree With. Here's How
The Aspen Institute
The Dark Ages of the Internet [PDF]
EHS Magazine
Sinclair's 'fake news' promos ask the impossible
Washington Examiner
To fix American democracy, the left should commit to these four steps
The Guardian
You Won't Change Your Cranky Conservative Uncle in One Dinner Conversation
Mother Jones
Bridging the Divide: Free Speech on College Campuses
Saturday Evening Post
Come out of the political closet in 2018 and help heal our divide
USA Today
Trump Has Divided the Country. Some Americans Are Trying to Bring Us Back Together
TIME
Reach across the aisle moment (California Playbook)
Politico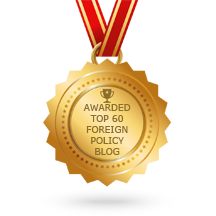 AUDIO: Live interview on BBC Radio 5
BBC News - 12 minute audio interview, starts at 3:36:55 into the program
Can service design become media's secret weapon?
The Media Briefing
Talk about it: Movement works to bridge political divisions through dialogue
East Bay Times
The Political Is Now Personal
Huffington Post
AllSides's John Gable: from the Dark Ages of the internet to bursting bubbles
Online Journalism Blog
Staying Informed While the Press is Under Attack
Intellectual Freedom Blog
The truth and 'alternative facts': Language is always subject to change
The Independent
AUDIO: AllSides solving polarization with bias ratings and civil dialog
(Interview with John Gable starts at 15 minute mark)
Pantsuit Politics (podcast)
VIDEO: How This Startup Helps People Find Common Political Ground
Entrepreneur - 2 minute video
A Berkeley activist tries to bring civility to the Trump era
Newsweek
Breaking out of this election's partisan prison
The Christian Science Monitor
---
Op-Ed Series for The Christian Science Monitor
by AllSides Co-founder John Gable and other AllSides writers
---
Delegate Rules Actually Help Trump
The Cook Political Report - Analysis by AllSides Co-founder John Gable
AUDIO: Do You Know How Biased You Are?
How Do We Fix It? The Fix It Show
The Stories: Media
The Blaze
Bridging America's Divide - Can the Internet Help?
The Huffington Post - Guest Opinion by AllSides Co-founder John Gable
South Florida Republicans are fed up with their party leaders on climate change
WGBH (Public Radio and Online News)
Get the whole story with news from the left, right and center
Kim Komando
New Political News Site Places Opposing Views Side By Side
Forbes
Media Watch
The Washington Times
AllSides joins alternative media
Rappler
Escaping the 'echo chamber'
Convergence@UWW (Changes in Journalism, and Journalism Education)
AUDIO: Interview with John Gable, Founder of AllSides
CBS News and CNET, Larry Magid
Website showcases political spectrum
Gateway Journalism Review
Relevant: The AllSides project
PolitiFact Bias
Web site presents 'all sides' of election news (article and podcast)
CNET
VIDEO: Making it easier to choose your next Presidential Candidate
NBC and Tech Now!
New Crowd-Sourced Technology Exposes Bias
MarketWatch
VIDEO: John Gable, CEO of AllSides, A New Startup that Shows You News from Different Sides
StartupLive
Breaking through the Political Noise
San Francisco Chronicle and SFGate
---