Press for AllSides includes more than just coverage about our company, but also commentaries by us or about us by other publishers, especially as it relates to media bias, polarization, and different perspectives on the news and issues.
Selected Press Coverage
Google News is heavily biased – but it's not rigged
Washington Examiner
Can Conversation Help Heal the Political Divide?
Greater Good Magazine
We Should All Speak to People We Don't Agree With. Here's How
The Aspen Institute
The Dark Ages of the Internet [PDF]
EHS Magazine
Sinclair's 'fake news' promos ask the impossible
Washington Examiner
Bridging the Divide: Friendship Across Partisan Lines
Saturday Evening Post
To fix American democracy, the left should commit to these four steps
The Guardian
Calls to split California reveal deeper problems in tech, politics
The Hill
You Won't Change Your Cranky Conservative Uncle in One Dinner Conversation
Mother Jones
Bridging the Divide: Free Speech on College Campuses
Saturday Evening Post
Come out of the political closet in 2018 and help heal our divide
USA Today
Trump Has Divided the Country. Some Americans Are Trying to Bring Us Back Together
TIME
Reach across the aisle moment (California Playbook)
Politico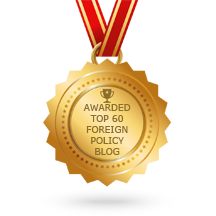 Connecting Students Across the Partisan Divide ← Recommended for Teachers
Huffington Post
AUDIO: Live interview on BBC Radio 5
BBC News - 12 minute audio interview, starts at 3:36:55 into the program
Civics for the Internet Age ← Recommended for Teachers
Stanford Social Innovation Review
AllSides: Curating Diverse Perspectives ← Recommended for Teachers
School Library Journal
Librarians take up arms against fake news ← Recommended for Teachers
The Seattle Times
Can service design become media's secret weapon?
The Media Briefing
Talk about it: Movement works to bridge political divisions through dialogue
East Bay Times
The Political Is Now Personal
Huffington Post
AllSides's John Gable: from the Dark Ages of the internet to bursting bubbles
Online Journalism Blog
Staying Informed While the Press is Under Attack
Intellectual Freedom Blog
The truth and 'alternative facts': Language is always subject to change
The Independent
Escaping Filter Bubbles with AllSides ← Recommended for Teachers
Loyola Marymount University
Avoid Our Mistakes: How Spokane schools teach students to identify fake and biased news ← Recommended for Teachers
Inlander
Academics use new dictionary to aid students in era of fake news ← Recommended for Teachers
Times Higher Education
AUDIO: AllSides solving polarization with bias ratings and civil dialog
(Interview with John Gable starts at 15 minute mark)
Pantsuit Politics (Weekly Radio Podcast Show with Commentators from Left and Right)
VIDEO: How This Startup Helps People Find Common Political Ground
Entrepreneur - 2 minute video
AUDIO: Joan Blades & John Gable, Bringing Civil Conversations to Schools ← Recommended for Teachers
NPR - 30 minute radio interview
Teaching the Art of Conversation During a Divisive Election Year ← Recommended for Teachers
Education Week
Schools and the Election Season ← Recommended for Teachers
The Huffington Post
A Berkeley activist tries to bring civility to the Trump era
Newsweek
Breaking out of this election's partisan prison
The Christian Science Monitor
Bridging America's Divide - From the Printing Press to the Internet
The Huffington Post: Guest Opinion by AllSides Co-founder John Gable
---
Op-Ed Series for The Christian Science Monitor
by AllSides Co-founder John Gable
by other AllSides writers
---
Delegate Rules Actually Help Trump
The Cook Political Report - Analysis by AllSides Co-founder John Gable
AUDIO: Do You Know How Biased You Are?
How Do We Fix It? The Fix It Show
The Stories: Media
The Blaze
Bridging America's Divide - Can the Internet Help?
The Huffington Post - Guest Opinion by AllSides Co-founder John Gable
South Florida Republicans are fed up with their party leaders on climate change
WGBH (Public Radio and Online News)
Get the whole story with news from the left, right and center
Kim Komando
New Political News Site Places Opposing Views Side By Side
Forbes
Media Watch
The Washington Times
Allsides joins alternative media
Rappler
Escaping the 'echo chamber'
Convergence@UWW (Changes in Journalism, and Journalism Education)
AUDIO: Interview with John Gable, Founder of AllSides
CBS News and CNET, Larry Magid
Website showcases political spectrum
Gateway Journalism Review
Relevant: The AllSides project
PolitiFact Bias
Web site presents 'all sides' of election news (article and podcast)
CNET
VIDEO: Making it easier to choose your next Presidential Candidate
NBC and Tech Now!
New Crowd-Sourced Technology Exposes Bias
MarketWatch
VIDEO: John Gable, CEO of AllSides, A New Startup that Shows You News from Different Sides
StartupLive
Breaking through the Political Noise
San Francisco Chronicle and SFGate

---
Plus Some Recommendations and Posts by Educators, including: