This blog is tracking major news, updates, poll data, examples of media bias and more on the 2024 U.S. elections, especially the 2024 presidential race.
Click here to see our coverage of key races to watch and more 2024 election season information and resources.
---
Biden Recruits Newsom as 'Surrogate' to Counter GOP Debate
September 22, 2023
After months of speculation that California Governor Gavin Newsom (D) may seek to challenge President Joe Biden in the Democratic Primary, the Biden team is now utilizing Newsom as part of its campaign strategy.
Outlets across the spectrum are reporting that Newsom will spearhead the Democratic "counterprogramming" to the Republican debate next week in California.
Newsom's demonstrated ability to defend Biden Administration policies during interviews with conservative commentators such as Sean Hannity has reportedly led the Biden team to use Newsom as a "surrogate" for the campaign, with one Biden aide telling The Messenger (Center bias) that Newsom is an "incredibly effective surrogate and he has shown himself to be more than willing to do whatever the campaign needs, whether it is media, whether it is fundraising, whether it is helping mobilization efforts."
---
Trump Will Skip Next Week's GOP Debate
September 20, 2023
Former president and 2024 GOP frontrunner Donald Trump is skipping the second Republican primary debate next week, according to CNN (Lean Left bias).
Before the first debate, there was a lot of talk about how Trump's absence would impact his support among Republicans. Since the first debate in late August, Trump's lead has grown, according to poll aggregate FiveThirtyEight (Center bias).
It appears Trump's strategy to forgo the debate stage is working. Apart from Vivek Ramaswamy's slight bump in the polls following August's debate, the debate did not significantly alter the state of the primary race.
Instead of taking part in the second debate on September 27, Trump will travel to Detroit, Michigan and hold a rally with striking autoworkers.
---
Trump and Biden Neck and Neck, Voters Divided on Impeach Probe
September 18, 2023
It's time to check in on the pollsters.
According to a Quinnipiac poll, Joe Biden and Donald Trump are neck and neck, with Biden sitting at 47% and Trump at 46%.
Interestingly, 51% of Biden's current supporters are open to alternative options "depending on what happens leading up to the Democratic primary," while 68% of Trump's current supporters are locked in on Trump "no matter what happens leading up to the Republican primary."
This divide is in contrast to the media's coverage of the two primaries. In the crowded Republican primary, candidates polling on average in the single digits, such as Vivek Ramaswamy and Nikki Haley, are receiving significant media coverage, while Biden's strongest challenger, Robert F. Kennedy Jr., polled at 11% in the Quinnipiac poll and is receiving very minimal coverage from mainstream outlets.
A Harvard University CAPS/Harris poll found voters are evenly split regarding the merits of the impeachment probe into Biden, with the divide mostly along party lines. 54% of independent voters believe the impeachment probe is politically motivated.
---
Biden Balances Green Agenda With Union Commitment
September 15, 2023
President Biden's self-described reputation as the "most pro-union president in American history" is being tested by the United Auto Workers' strike against the 'Big 3' auto manufacturers.
With the strike beginning on Friday, Biden's policy agenda aimed at accelerating America's transition toward electric vehicles could be halted in its tracks.
Biden is caught between his commitment to union members and his commitment to environmental groups. With a halt in automotive production also threatening to slow economic recovery, Biden is facing a difficult situation that will certainly remain fresh in many voters' minds next year.
As Dan Schnur (Center bias) said in his column this week, Biden is "being forced to dodge friendly fire from those he expects to have in his corner."
Back in September, Biden signed a bill to block railroad workers from going on strike. He said at the time it was "tough for me, but it was the right thing to do at the moment" to avoid an "economic catastrophe."
On Friday, Biden voiced support for the striking autoworkers and called on manufacturers to "go further to ensure record corporate profits mean record contracts for the UAW."
---
The Continuing Concern Over Electing an Elderly President
September 13, 2023
If you're already tired of hearing about President Joe Biden's age, get ready for an exhausting 13 months (at minimum).
Biden continues to be old, so commentators across the spectrum continue to speculate on how the American public feels about reelecting a president who would be 86 at the end of his hypothetical second term.
Charles C. W. Cooke (Right bias) recently argued that "Joe Biden is too old to be president. Hell, Joe Biden is too old to be a greeter at Walmart. I don't care if that's rude or inconvenient to confirm. It's true."
Frank Bruni (Lean Left bias) responded to these criticisms by comparing Biden to his expected opponent, former President Donald Trump, stating, "Trump is a mere three years younger than Biden, and he's overweight. His diet is garbage. His cardio is golf putts. Biden, on the other hand, is a trim tribute to regular exercise."
Sparring columns aside, what does the American public think? According to a Wall Street Journal (Center bias) poll, three-quarters of Americans (including two-thirds of Democrats) believe Biden is too old to serve as president. Additionally, a Quinnipiac University poll found 61% of voters are in favor of an age limit for presidential candidates, with the supported age limit sitting between 70 and 80.
---
Gov. Newsom (D) Denies Speculation He's Considering 2024 Bid
August 8, 2023
California Governor Gavin Newsom (D) has frequently been noted as a potential sleeper Democratic presidential candidate in 2024 in the event that President Biden cannot or chooses not to run for a second term.
But Newsom has repeatedly shot down rumors and speculation surrounding a 2024 run.
Most recently, Newsom told NBC News (Lean Left bias) that he was not looking to run in 2024.
Should Biden drop out of the race, Newsom said Vice President Kamala Harris would be the likely candidate.
"Well, I think the vice president is naturally the one lined up," Newsom said, "and the filing deadlines are quickly coming to pass, and I think we need to move past this notion that he's not going to run. President Biden is going to run, and we're looking forward to getting him reelected."
---
Colorado Voters Sue to Keep Trump off the Ballot
September 6, 2023
A group of Republican and Independent voters in Colorado filed a lawsuit Wednesday to prohibit former president and GOP frontrunner Donald Trump from appearing on the state's Republican primary ballot.
The group stated in the court filing, "Trump's efforts to overturn the 2020 election and interfere with the peaceful transfer of power were part of an insurrection against the Constitution of the United States. Because Trump took these actions after he swore an oath to support the Constitution, Section 3 of the Fourteenth Amendment prohibits him from being President and from qualifying for the Colorado ballot for President in 2024. Petitioners bring this action now to protect the rights of Republican and Independent voters to fully participate in the upcoming primary election by ensuring that votes cast will be for those constitutionally qualified to hold office."
We covered the legal theory surrounding the 14th Amendment last month.
A report from The Guardian (Lean Left bias) cited a former judge to state that the Supreme Court "is likely to soon determine whether Donald Trump is eligible to run for president in 2024."
---
Voters Say Biden is "Old," Trump is "Corrupt"
August 28, 2023
In the eyes of some Americans, the two options they are expected to choose from on the 2024 presidential ballot will be the "old" one or the "corrupt" one.
A new poll by the Associated Press-NORC Center for Public Affairs Research asked 1,165 adults what terms they would use to describe both President Biden and former President Trump, the respective party frontrunners in the 2024 election.
The top terms for Biden were "old" and "confused." The top words for Trump were "corrupt" or "crooked."
An analysis of the poll from the Associated Press (Lean Left bias) determined the results offered "ominous signs" for both parties heading into 2024, as voters on both sides of the aisle do not appear to be enthusiastic about the prospective candidates.
Voices quoted in the AP article expanded on their feelings, with many expressing worry that Biden is suffering from a cognitive decline as a result of his age and that Trump's legal troubles and attitude toward his opponents would be a distraction during a second term.
---
Who Won the First Republican Debate?
August 25, 2023
Of all the candidates that took the stage Wednesday night for the first Republican primary debate, two in particular caught the attention of viewers and columnists.
Vivek Ramaswamy was widely seen as the star of the night on account of his tenacity for provoking his opponents into heated exchanges (at one point accusing all the other candidates on stage of being "bought and paid for") and his eagerness to defend the absent Donald Trump (he was the first to raise his hand when the candidates were asked if they would still support a potentially criminally convicted Trump).
But while Ramaswamy may have put on the most memorable performance of the night, a number of prominent voices in the right-rated media sphere determined it was former South Carolina Gov. Nikki Haley who best presented her case for the nomination.
The Wall Street Journal Editorial Board (Lean Right bias) wrote that Haley "respected viewers by telling them the truth" about the feasibility of a national 15-week abortion ban, as well as her criticism of Republican lawmakers for increasing the national debt by $8 trillion during the Trump Administration.
David Brooks (Lean Right bias) concluded after Wednesday night that Haley is the "best Trump alternative." Brooks voiced uncertainty of if Haley can win given the current mood and makeup of the Republican Party, but stated, "if any of my friends and acquaintances want to stop Trump, this is their moment to give Haley her chance."
---
Will Trump Regret Skipping the Republican Primary Debates?
August 21, 2023
Donald Trump confirmed he will not take part in the Republican primary debates, the first of which is set to take place Wednesday evening. Will Trump's decision to skip the debates hurt his primary chances?
Trump and voices in the media have already outlined the reasons he doesn't want to take part: risking his sizable lead in the polls, giving his opponents (mostly Chris Christie) a national platform to attack him, and giving a ratings boost to Fox News (Right bias), the network hosting the first debate, which Trump has soured on in recent years.
But could his decision come back to bite him?
Newsweek (Center bias) quoted Thomas Gift, founding director of the Centre on U.S. Politics at University College London, arguing that Trump skipping the debates will not hurt his reputation among Republicans.
"If four indictments in the last several months did nothing to damage Trump's poll numbers, a no-show at debate certainly won't," Gift said.
On the other hand, Trump's former White House Press Secretary Kayleigh McEnany called the decision a "political miscalculation," stating on Fox and Friends, "You will get attacked even if you're not there, and no one can answer those attacks better than President Donald Trump himself. He's really good at it."
---
DeSantis' Potential Debate Strategy Leaks Online
August 18, 2023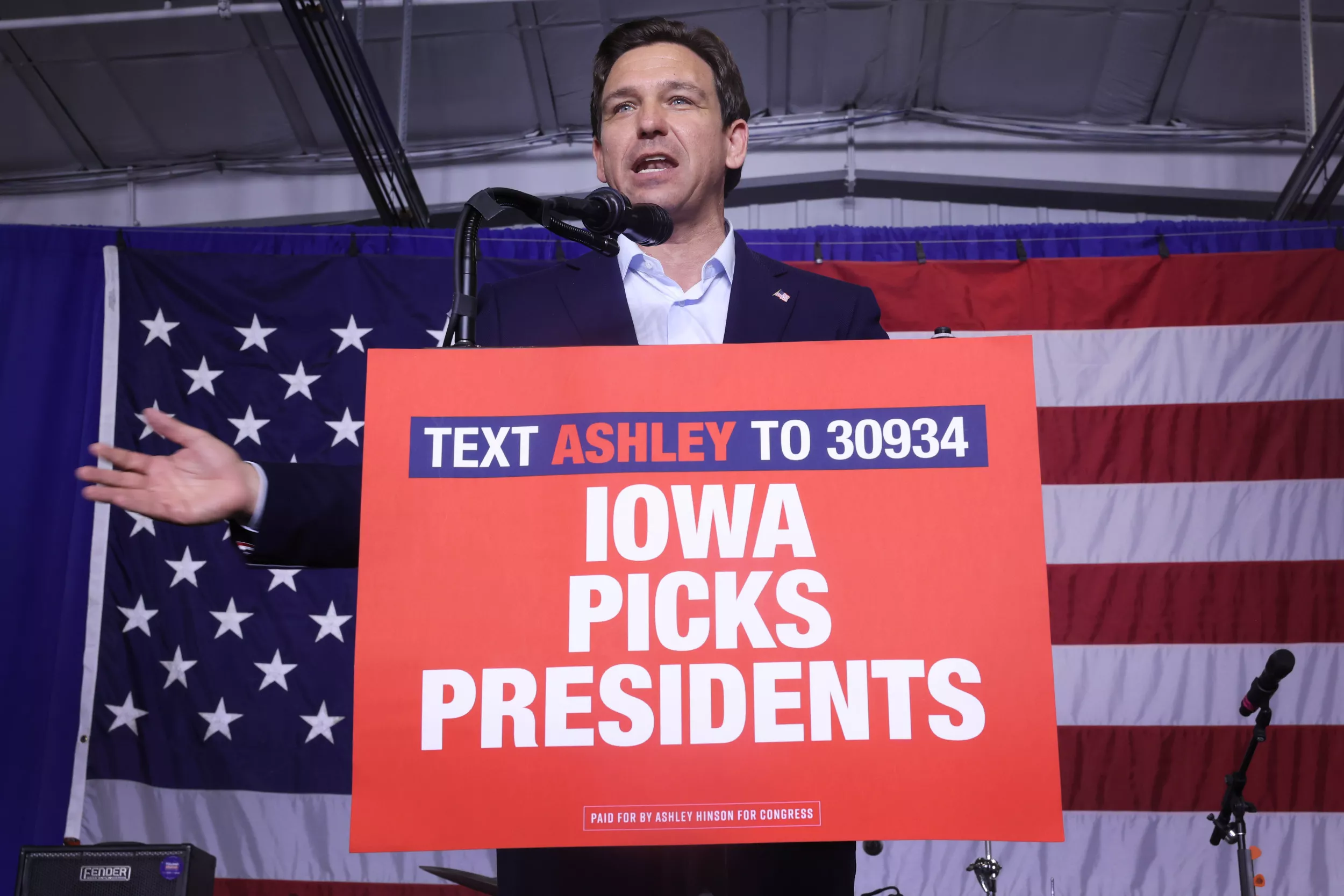 If recent reporting proves accurate, Donald Trump will not be on the debate stage next week alongside his Republican competition. Without the far-and-away front-runner in the GOP primary, what will the debate look like?
With Trump absent, the top candidate on stage in terms of consistent poll numbers will be Florida Governor Ron DeSantis. As it happens, a document that appears to be DeSantis' debate strategy appeared online this week.
The DeSantis campaign's communications director denied the authenticity of the document, which was posted on the website of Axiom Strategist, a company connected to the pro-DeSantis Super PAC Never Back Down.
The full document is available to read on Newsweek (Center bias), but here are the highlights:
"Attack Joe Biden and the media 3-5 times."
"Defend Donald Trump in absentia in response to a Chris Christie attack."
"Take a sledge-hammer to Vivek Ramaswamy: 'Fake Vivek' Or 'Vivek the Fake.'"
"Invoke a personal anecdote story about family, kids, Casey, showing emotion."
---
Trump Spars With RNC Over "Loyalty Pledge"
August 16, 2023
Donald Trump said he would announce this week if he will participate in the first Republican debate later this month, but given this week's news, he might be a bit preoccupied. Should he decide to participate, he will put the Republican National Committee in a tough spot.
Last week, Trump told Newsmax (Right bias) he would not sign the RNC's "loyalty pledge."
According to ABC News (Lean Left bias), the loyalty pledge reads, "I affirm that if I do not win the 2024 Republican nomination for President of the United States, I will honor the will of the primary voters and support the nominee in order to save our country and beat Joe Biden. I further pledge that I will not seek to run as an independent or write-in candidate nor will I seek or accept the nomination for president of any other party."
Signing the pledge is a requirement to participate in the Republican primary debates,
"Why would I sign it?" Trump said in the Newsmax interview. "I can name three or four people that I wouldn't support for president. So right there, there's a problem."
In 2015, Trump made it clear he did not support some of his fellow Republican candidates, but signed the loyalty pledge regardless. But the balance of power between Trump and the Republican establishment has changed considerably since 2015.
The Hill (Center bias) quoted Jennifer Horn, co-founder of the Lincoln Project, asserting, "The RNC needs Trump a lot more than Trump needs the RNC."
---
The Crucial Factor That Will Decide The Next President
August 14, 2023
This may come as a surprise, but elections are not determined by how much media coverage a candidate gets or how much noise a candidate makes. The winner is determined by the number of ballots cast during the voting period. For this reason, there is no factor more crucial for politicians than voter turnout. It doesn't matter how good a candidate's policies are if people don't make an effort to vote for them. With the primaries still months away, how confident are the major parties that voters will show up for their candidate in 2024?
The Hill (Center bias) interviewed a number of Republican strategists, many of whom are worried that Republican turnout would take a massive hit (potentially over a quarter of the party) if the GOP nominee is anyone other than former President Donald Trump. While looking at the current polls alone would do away with any doubt that Trump's name will be on the ballot come November 2024, an ever-growing stack of criminal indictments against Trump is casting slight uncertainty on his political future.
On the other side of the ballot, Vice President Kamala Harris is also voicing concerns over voter turnout in 2024. In an interview with MSNBC (Left bias), Harris said there has been "a lot of effort and laws that have been passed to try and make it more difficult for people to vote." Harris worries that busy Americans will opt not to vote if options such as mail-in ballots are not available in their state. Looking at the high number of mail-in ballots in the 2020 election, which tended to favor Democratic candidates, it makes sense that this would concern her.
---
Ramaswamy Overtakes DeSantis in Cygnal's August Poll
August 11, 2023

Vivek Ramaswamy overtook Gov. Ron DeSantis in a recent Republican primary poll conducted by Cygnal, claiming the second-place spot for GOP voters.
This is just one poll, and "second-place" almost minimizes how wide a lead former President Donald Trump has over all other Republican candidates (Trump got 53% in this poll, compared to Ramaswamy's 11.4%), but even this small sample reveals two things.
First, outsiders remain popular. Like Trump in 2016, Ramaswamy is not campaigning on his political experience. It's quite the opposite. He is emphasizing his "outsider" approach and desire to disrupt Washington's status quo. Ramaswamy's surprise (relative) success shows that this model remains an effective strategy for courting Republican voters.
Second, DeSantis' messaging is not connecting with Republican voters. Since announcing his campaign, his poll numbers have mostly trended in a downward direction. Looking back at his polling numbers from the beginning of the year before he formally announced his bid, his campaign appears to have been more successful when it was an abstract idea, not a real effort.
---
Biden Stays (Mostly) Silent About Third Trump Indictment
August 9, 2023
President Biden has refrained from making public statements about Donald Trump's mounting legal troubles, but scattered reporting is offering some insights into the Biden campaign's strategy regarding their presumed Republican opponent.
When the third indictment against Trump was unsealed last week, White House spokesperson Ian Sams declined to comment on behalf of the administration, quoted in Reuters (Center bias) stating, "We would refer you to the Justice Department, which conducts its criminal investigations independently."
Newsweek (Center bias) spoke with a Democratic strategist, who said the Biden team's current plan is to let the Republican primary candidates "duke it out" without input from Biden.
But that does not mean Biden is staying completely silent about Trump's battle with the Department of Justice. CNN (Lean Left bias) reported that at a Democratic donor event last week, Biden told attendees that "If you just take what [Trump] said, on the record... some would say it's just flat seditious."
---
DeSantis Refutes Trump's 2020 Election Fraud Claims
August 7, 2023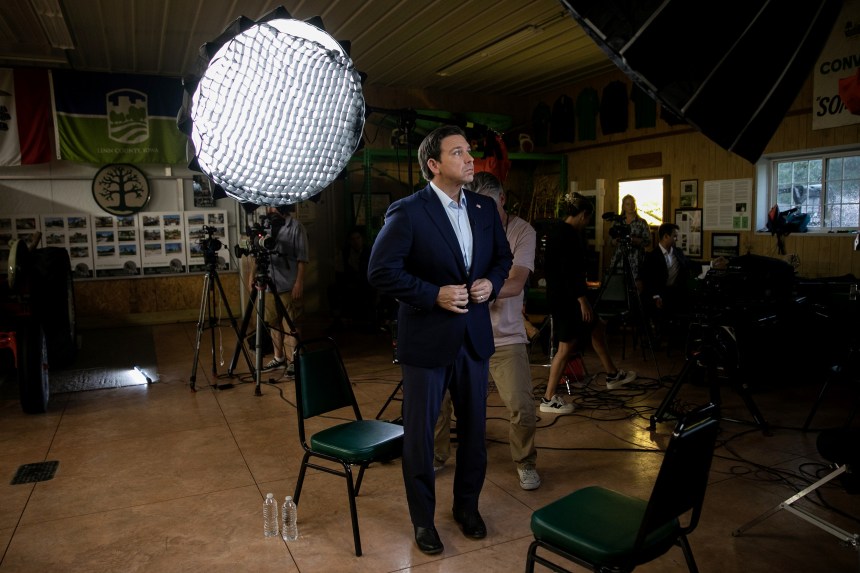 This past weekend, Governor Ron DeSantis (R) participated in his first broadcast network interview since launching his campaign for the Republican nomination. Sitting down with NBC News (Lean Left bias), DeSantis dismissed Trump's claims that the 2020 election was stolen, asserting "of course [Trump] lost" and, "Joe Biden's the president."
But DeSantis did state that the 2020 election was not a "good-run election," targeting mail-in ballots as an issue.
When pressed about Trump's legal troubles, DeSantis refrained from criticizing Trump, arguing that the Republican Party would lose the election if that was the focus.
Instead, he determined the party needs to focus voters' attention on the current administration, not the former one, stating, "If the election is a referendum on Joe Biden's policies and the failures that we've seen, and we are presenting a positive vision for the future, we will win the presidency, and we will have a chance to turn the country around."
---
GOP Primary Candidates' Response to Third Trump Indictment
August 4, 2024
2024 Republican front-runner and former President Donald Trump was hit with a third indictment this week, this one containing four charges related to the 2020 election and the January 6 riot. Here's how his opponents in the Republican primary responded to the news.
Ron DeSantis: "As President, I will end the weaponization of government, replace the FBI Director, and ensure a single standard of justice for all Americans."
Vivek Ramaswamy: "I believe each of these indictments reek of politicization...We the people determine who leads the country. That's the American way, not the federal police state eliminating the competition."
Tim Scott: "I remain concerned about the weaponization of Biden's DOJ and its immense power used against political opponents. What we see today are two different tracks of justice. One for political opponents and another for the son of the current president."
Mike Pence: "Today's indictment serves as an important reminder: anyone who puts himself over the Constitution should never be President of the United States."
Chris Christie: "This disgrace falls the most on Donald Trump. He swore an oath to the Constitution, violated his oath & brought shame to his presidency."
Nikki Haley: "We should be focusing on how to stop China. We should be focusing on how to close the border. We need to be reversing Bidenomics. Putting a 77-year-old former president in prison doesn't do any of that. We've got to move on already."
---
GOP Candidates Travel to Iowa 6 Months Before Caucuses
July 31, 2023
Donald Trump, Ron DeSantis, Nikki Haley, Tim Scott, Vivek Ramaswamy, Mike Pence, and other 2024 Republican candidates traveled to Iowa this past weekend, six months shy of the Iowa caucuses, to speak at the Lincoln Dinner in Des Moines.
The candidates gave brief speeches before the crowd, each giving a pitch on why they were the party's best chance at taking the White House.
Trump lashed out at DeSantis during his speech, while DeSantis refrained from mentioning Trump in his speech, telling reporters afterward that the focus should be on "Joe Biden's failures and our positive vision for the future."
Meanwhile, Trump continues to dominate the polls. A Times/Siena Poll published Monday gave Trump a "landslide" 37-point lead over DeSantis. 54% of Republican respondents to the poll preferred Trump, while 17% preferred DeSantis. No other candidate cleared the 5% mark.
---
Burgum Qualifies For GOP Debate By Paying $20 For $1 Donations
July 26, 2023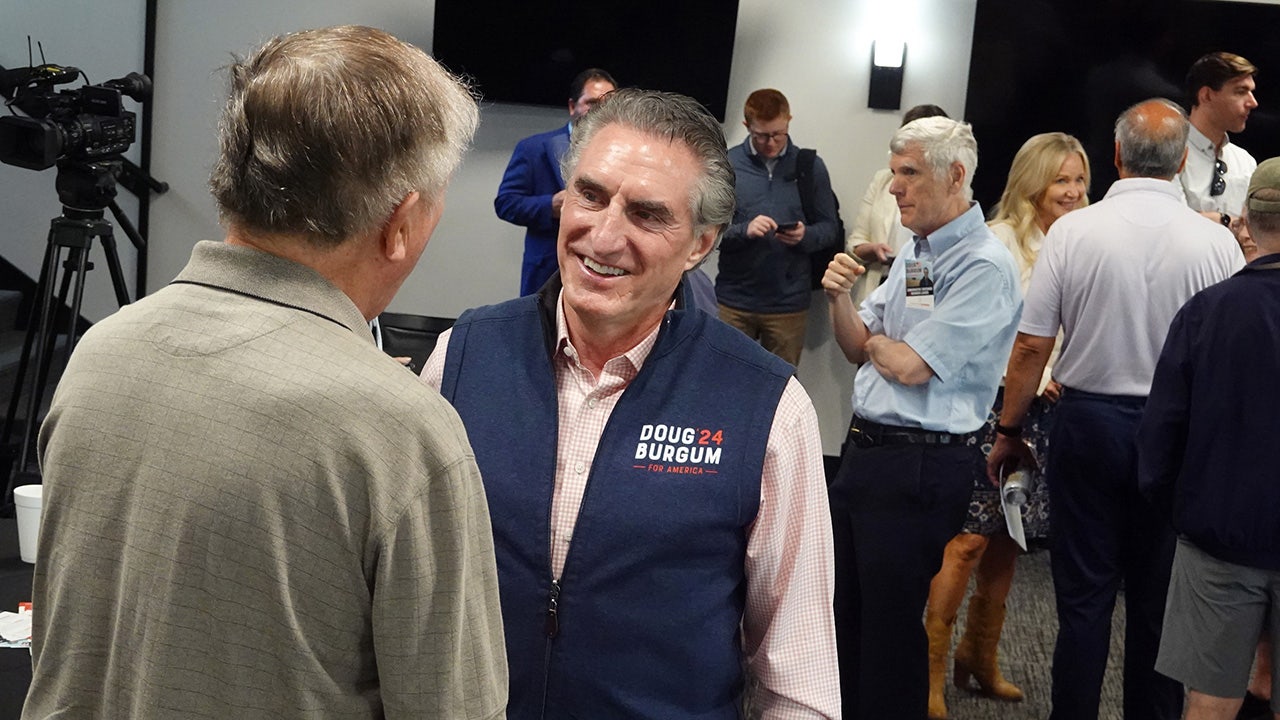 North Dakota Gov. Doug Burgum, a long-shot candidate in the Republican primary, has so far not been able to get his name in the conversation for the nomination. In a crowded Republican field with no shortage of big personalities, the governor is receiving little coverage in the mainstream media.
But that's not deterring him. He recently announced that he met the qualifications for the GOP debate set for next month, earning him his best opportunity yet to get national reach for his platform.
What's more interesting is the unorthodox tactic his team employed to meet the qualifications. In order to get on the debate stage, a candidate needs 40,000 individual contributions with at least 200 unique donors in 20 or more states. To reach this number, Burgum gave away $20 Visa or MasterCard gift cards to anyone who donated $1 to his campaign.
Burgum said this tactic was cooked up to combat a set of rules created to "oppose somebody from a small town, small state who's trying to bring fresh ideas."
---
Ramaswamy's Rise in the Polls Earns Praise From Trump
July 24, 2023
Vivek Ramaswamy appears poised to break from the pack of 2024 Republican hopefuls toiling in the single-digits in the polls. In a recent Harvard CAPS-Harris Poll survey, 10% of respondents said they would vote for Ramaswamy if the primary election was held today.
Donald Trump remains dominant in the polls, with Ron DeSantis a clear— but distant— second. But a surging Ramaswamy could change the conversation of the primary race, as DeSantis struggles to gain momentum among voters and the media.
Front-runner Trump does not appear too worried about Ramaswamy. He took to Truth Social to praise the biotech entrepreneur, stating, "I am pleased to see that Vivek Ramaswamy is doing so well." While Ramaswamy remains a long shot for the nomination, he is certainly getting his name into the national discourse.
Assuming Trump secures the nomination, he will be looking for a new running mate...
---
Trump's Doc Trial Set to Begin in Middle of Republican Primary
July 21, 2023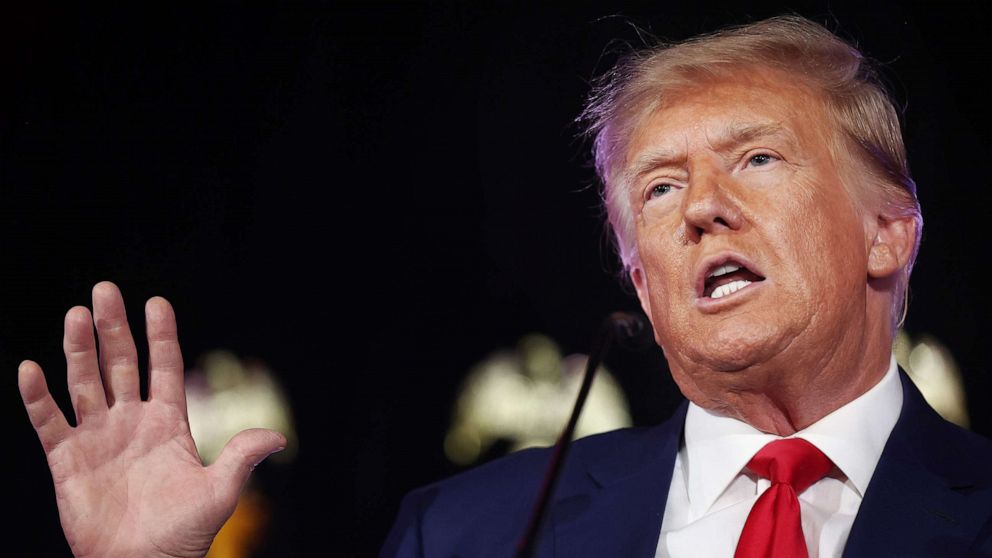 The federal judge presiding over the Department of Justice's case against former President Donald Trump regarding the alleged mishandling of classified materials set the start date for the trial. It will begin in May, right in the midst of the Republican primary.
The Trump team worked to delay the trial until after the election, and prosecutors pushed for an accelerated start date this December. Neither side got what they wanted.
According to ballotpedia, at least 23 states will already have held Republican primary elections prior to May, when the case is set to begin. Super Tuesday, when at least 12 states are slated to conduct Republican primary voting, is set for March 5.
Given that roughly half the states will already have cast ballots in the Republican primary before the trial begins, there is a chance that Trump will already have secured, or lost, the nomination by the time he gets to the courtroom.
---
Will a Third Trump Indictment Change the Narrative in the GOP Race?
July 19, 2023
Donald Trump will most likely be hit with another indictment in the near future. He revealed on Tuesday that the Department of Justice sent him a letter indicating he is a target in a wide-ranging investigation into the 2020 election led by Special Counsel Jack Smith. Analysts
are determining that this means a formal indictment is imminent.
Trump's opponents in the Republican race appear to be more open to using these charges against him than the previous ones. There is less talk of a 'two-tiered' justice system among candidates and more talk of 'distractions' interfering in the election process. Ron DeSantis refrained from endorsing the DOJ's actions but also criticized Trump for his action on Jan. 6, saying he should have "come out more forcefully" to calm the protestors.
The previous indictments have increased support for Trump among Republicans. Will these charges break the trend?
---
DeSantis Cuts Some Campaign Staff ahead of CNN Interview
July 17, 2023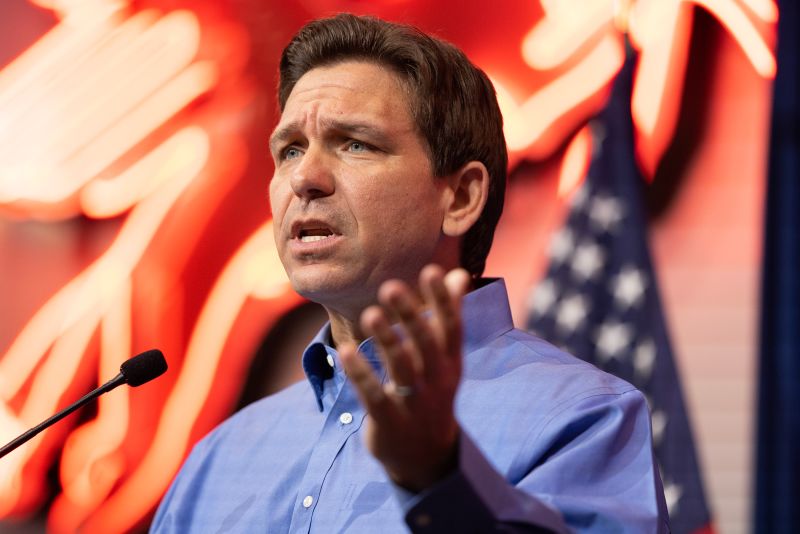 DeSantis is shaking up his team two months into his campaign. After a few weeks of negative coverage and pessimistic polls, the DeSantis campaign fired "roughly a dozen" staffers, with additional firings expected, according to NBC News (Lean Left bias).
Reporting indicates the firings are a cost-cutting measure. In the first few months of his campaign, DeSantis has not made significant gains in Republican polling, with former President Donald Trump still the dominant primary candidate.
Meanwhile, DeSantis is slated to speak with Jake Tapper in an exclusive interview with CNN (Lean Left bias) Tuesday.
Will this staff shakeup and venture into unfriendly territory at CNN give DeSantis some much-needed momentum? Time will tell.
---
Tucker Carlson to Host GOP Candidate Forum Friday
July 12, 2023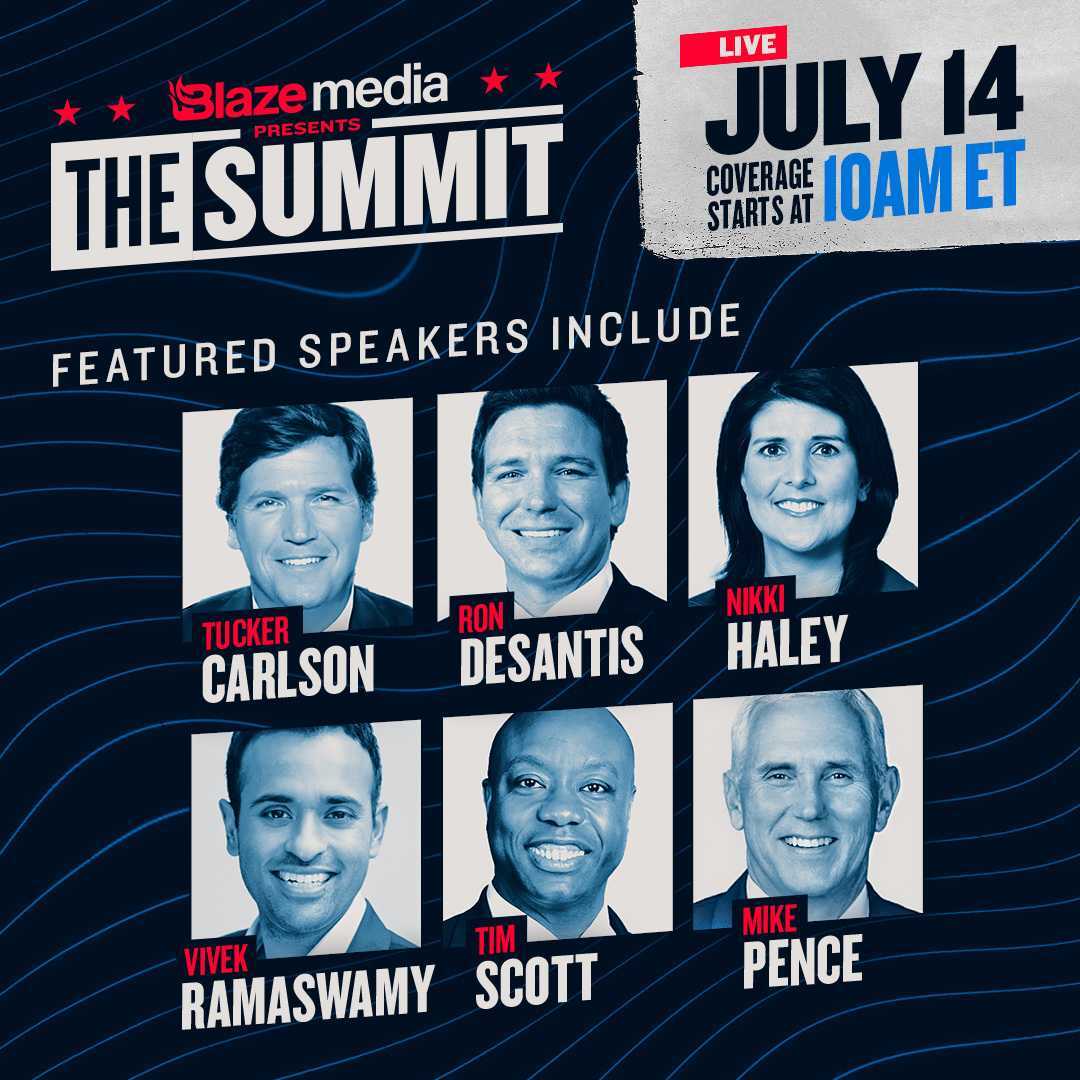 Republican voters will get their first opportunity to watch GOP primary candidates face off this Friday.
While the first official, Republican Party-sponsored debate will take place next month, The Blaze (Right bias) is sponsoring a presidential forum on June 14 at 10 a.m. EST, hosted by former Fox News (Right bias) host Tucker Carlson (Right bias).
A tweet from The Blaze confirmed that Gov. Ron DeSantis, Nikki Haley, Vivek Ramaswamy, Sen. Tim Scott and Mike Pence will all be in attendance.
Notably, Republican primary front-runner and former President Donald Trump is not slated to take part in the forum. Trump has previously indicated he would not participate in Republican primary debates across the board, believing that doing so would offer him, the leading candidate, no additional advantage in the polls.
---
What to Make of DeSantis' Bad Media Coverage
July 10, 2023
A new wave of DeSantis coverage washed over the media spectrum on Monday, and few reports were positive.
The Hill (Center bias) ran a handful of articles over the weekend highlighting criticism of DeSantis, such as "DeSantis's stumbles have GOP mulling other Trump alternatives" and "Florida poll finds Trump well ahead of DeSantis in state."
Over in Politico (Lean Left bias), a columnist attempted to explain the "DeSantis stall" as they called it, determining, "The more information voters have received about him, the worse he does."
This is reflected in polls aggregated by FiveThirtyEight (Center bias), which show Trump's lead growing over the past few months.
Is the criticism legit? Is DeSantis' campaign flopping? DeSantis himself dismissed the negative coverage as a false media narrative, arguing left-rated media were going after him because they fear DeSantis has the best chance of beating Biden in the general election.
Despite rough looking polls and negative headlines, the DeSantis campaign certainly has the cash to stay in the fight. The Washington Examiner (Lean Right bias) reported the DeSantis campaign pulled in $20 million in the first six weeks of the campaign. That will get him to the first Republican debate next month, after which the election will really start to heat up.
---
What's the Secret to RFK Jr.'s Early Success?
July 7, 2023
Robert F. Kennedy Jr., a long-shot challenger to President Biden in the Democratic primary, hauled in $3 million in three days recently, according to The Hill (Center bias).
RFK Jr. is not receiving overly favorable coverage from left-rated media. He is consistently ridiculed by left-rated voices for his stances on vaccines, gender dysphoria, and more. Despite this, he is finding a base of support and consistently polling in the double digits, according to poll aggregate FiveThirtyEight (Center bias). What's the secret to his early success?
A writer in The Atlantic (Left bias) argued that "Kennedy's popularity comes not from his odd ideas, but from his anti-establishment affect." The article goes on to state that historically, "a quarter of voters reject their party's political establishment and resent its attempts to anoint a presidential nominee," leading to outsider candidates surging early on, such as RFK Jr. in 2024 and, in 2016, Donald Trump.
---
A Centrist Third-Party Bid for 2024?
July 5, 2023
The non-partisan "No Labels" group is floating the possibility of sponsoring a third-party candidate in the 2024 presidential election. This potential additional challenger is leading some left-rated voices to worry.
A piece in The New Republic (Left bias) argued a third-party candidate "could hand the election to Donald Trump," arguing that an additional option on the ballot would pull more centrist votes away from Biden than Trump. Additionally, a piece in Salon (Left bias) criticized the group, theorizing that the No Labels leadership is "locked in a mutually delusional feedback loop."
The Wall Street Journal Opinion (Lean Right bias) Editorial Board pushed back on the criticism, calling the No Labels group "patriots who want to spare the country from a campaign that offers four more years of the last two polarizing Presidencies," arguing that the presence of a third candidate in the race "may serve to wake up both parties that they can do better, and should do better, or face a third-party challenge."
---
DeSantis Campaign Video Attacks Trump for Pro-LGBTQ Statements
July 3, 2023
The Ron DeSantis campaign took some heat over the weekend from across the spectrum after it posted a video on Twitter criticizing Donald Trump's statements supporting LGBTQ Americans.
It appears the video was not originally made by the DeSantis team but was reposted with the caption-- "To wrap up "Pride Month," let's hear from the politician who did more than any other Republican to celebrate it…" The video contrasts Trump's statements with Florida legislation championed by DeSantis limiting transgender surgery, drag performances, and more.
Left-rated outlets, unsurprisingly, published articles criticizing the video. Additionally, Newsweek (Center bias) ran an analysis article titled "Ron DeSantis' Campaign is Imploding," and The New York Post (Lean Right Bias) ran an article highlighting criticism of the video from conservatives, including the Log Cabin Republicans— a conservative LGBTQ group— and Caitlyn Jenner.
---
Christie Presses Trump to Participate in Republican Primary Debates
June 30, 2023

Chris Christie is putting pressure on Donald Trump to participate in Republican primary debates.
"If Trump doesn't want to debate then he doesn't want to be president," Christie tweeted Monday.
While most other Republican primary candidates have refrained from directly attacking the former president and leading candidate in the race, Christie is taking advantage of every opportunity to criticize Trump. In numerous interviews this week, the former New Jersey governor targeted his former boss, insisting he take the debate stage and make his case for the nomination.
Trump has indicated he will not participate in the first primary debate in August. In an interview with Reuters (Center bias) Thursday, he said, "Why would I give them time to make statements? Why would I do that when I'm leading them by 50 points and 60 points."
---
White House Goes All-In on 'Bidenomics' for 2024
June 28, 2023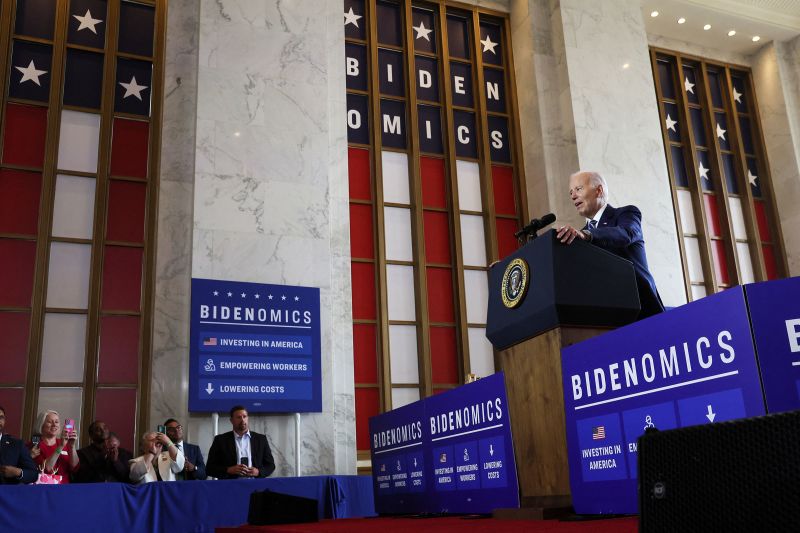 President Biden's 2024 reelection campaign is starting to take shape. During a speech in Chicago on Wednesday, Biden made a pitch for his administration's economic strategy— Bidenomics.
According to a statement on the White House website, Bidenomics is centered around three key pillars: "making smart public investments in America," "empowering and educating workers to grow the middle class," and "promoting competition to lower costs and help entrepreneurs and small businesses thrive."
The White House's messaging push comes as the president works to convince Americans that positive economic news is a result of his policies. A CNN (Lean Left bias) poll in May concluded that two-thirds of Americans disapprove of how Biden has handled the economy. Approaching 2024, Biden is betting his name on the economy's continued strength.
---
DeSantis Releases Plan to Address Border Crisis
June 26, 2023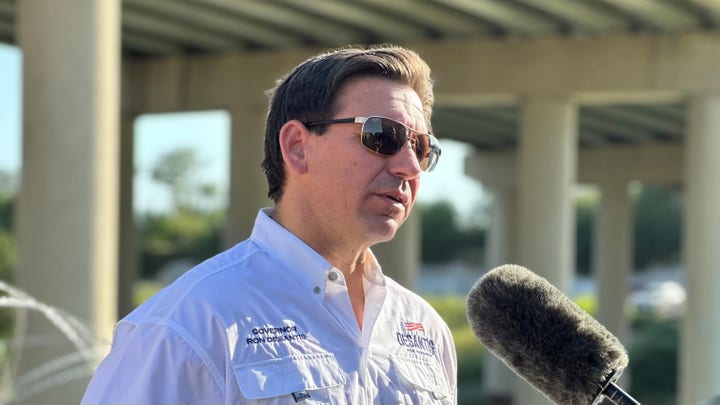 Florida governor and Republican primary candidate Ron DeSantis revealed his plans for the southern border if elected in 2024.
According to Fox News (Right bias), a statement from the DeSantis campaign read, "For decades, leaders from both parties have produced empty promises on border security, and now it is time to act to stop the invasion once and for all. As president, I will declare a national emergency on day one and will not rest until we build the wall, shut down illegal entry, and win the war against the drug cartels. No excuses. We will get it done."
According to The Washington Examiner (Lean Right bias), DeSantis released a 21-point plan to "stop the invasion," including ending "catch-and-release" policies, reimposing the "Remain in Mexico" policy, working to "end the idea that the children of illegal aliens are entitled to birthright citizenship," and more. Additionally, the DeSantis campaign released detailed campaign promises to "build the wall," "hold cartels accountable," and "work with states to enforce the law."
---
Candidates Talk Abortion One Year Out From Dobbs Decision
June 23, 2023
One year out from the Supreme Court's Dobbs ruling that overturned Roe v. Wade, abortion is the topic of the day for many 2024 candidates.
A number of Republican primary candidates are speaking at the Faith & Freedom Coalition's annual conference, according to the Associated Press (Lean Left bias). Front-runner and former President Donald Trump will give the keynote speech on Saturday, but attendees are hearing from former Vice President Mike Pence, Florida Gov. Ron DeSantis, and South Carolina Sen. Tim Scott today. Each GOP candidate is arguing that they are the best choice to advance the efforts of the pro-life movement at the federal level.
Meanwhile, President Joe Biden will mark the one-year anniversary of Dobbs by signing an executive order to increase access to contraception, according to The Hill (Center Bias). Recent court battles have challenged access to popular contraceptive pills, and Biden's executive order looks to be a demonstration of his commitment to pro-choice efforts.
---
Chris Christie Breaks With GOP Field on Trans Care Laws
June 21, 2023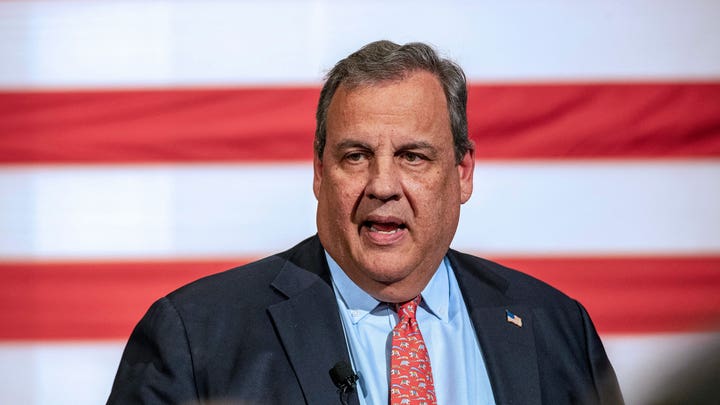 Former New Jersey Governor Chris Christie, a candidate in the Republican primary, broke from the GOP pack this week when he told CNN (Lean Left bias) he opposes laws banning doctors from performing transgender medical procedures on minors.
Christie stated, "I don't think that the government should ever be stepping in to the place of the parents in helping to move their children through a process where those children are confused or concerned about their gender," adding, "The fact is that folks who are under the age of 18 should have parental support, and guidance, and love as they make all the key decisions of their life, and this should not be one that excluded by the government in any way."
Christie's stance puts him at odds with other GOP candidates, and according to Fox News (Right bias), voters as well. In Fox's coverage, it cites a poll finding majority support for restrictions among voters.
---
Biden Secures Major Union Endorsement For Reelection Campaign
June 16, 2023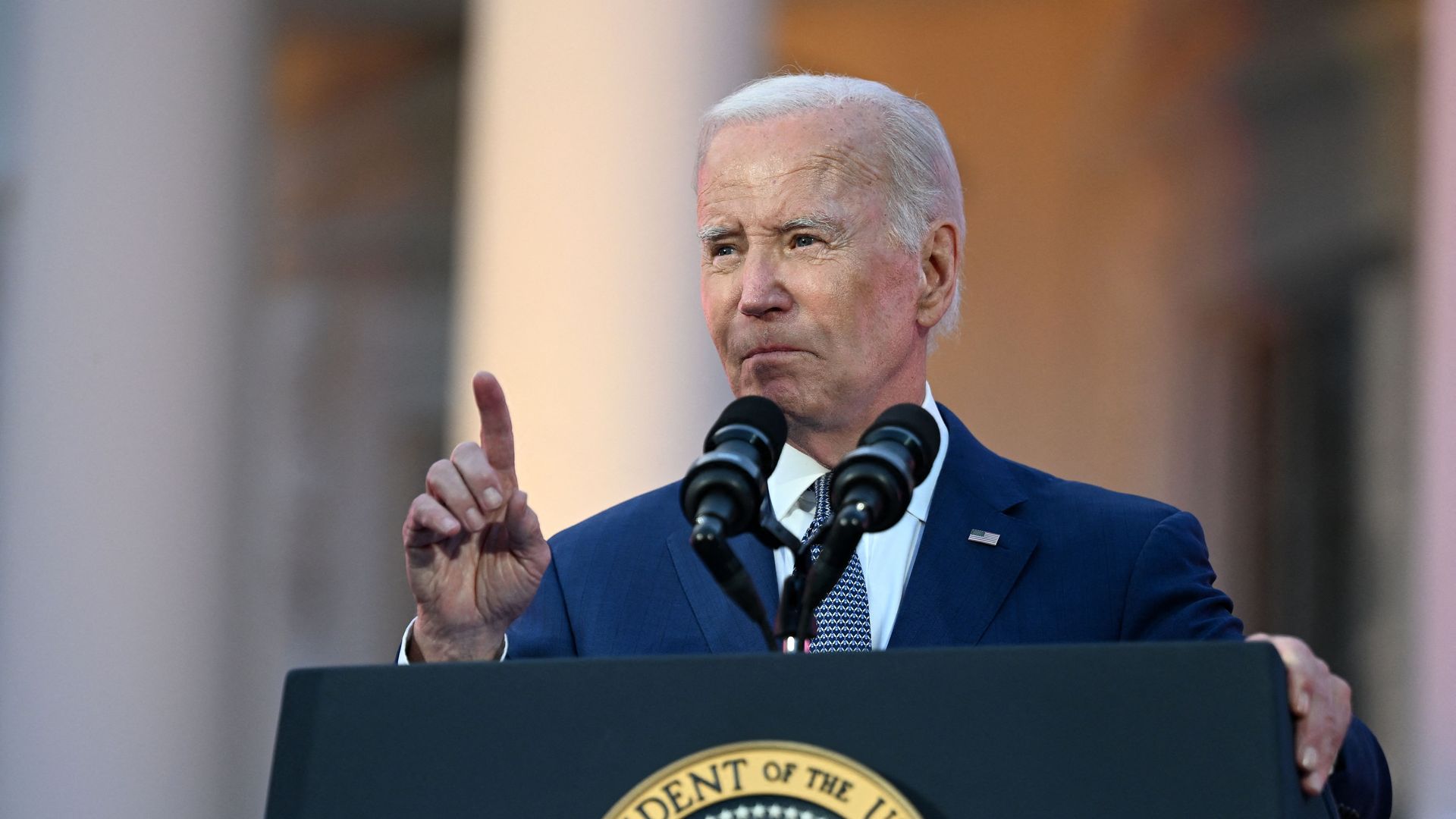 President Biden's reelection campaign kicks into high gear this weekend with a visit to Pennsylvania, where Biden is expected to laud his administration's pro-labor policies.
According to The Washington Times (Lean Right bias), 18 unions have already endorsed Biden's reelection campaign, including the American Federation of Labor and Congress of Industrial Organizations (AFL-CIO), which announced its endorsement Friday. The AFL-CIO represents 60 unions and 12.5 million workers, and has never endorsed a presidential candidate this early in the race before.
AFL-CIO Secretary-Treasurer Fred Redmond is quoted in the Washington Times saying Biden is "rebuilding America, brick by brick, through good jobs and opportunity for all."
Heading toward 2024, an Axios (Lean Left bias) analysis states, Biden seeks to convince blue-collar voters "that his economy is working for them" while calming persistent fears of an economic downturn.
---
Republican Voters Mostly Unswayed by Trump Indictment
June 14, 2034
Former President Donald Trump's past week of legal trouble doesn't seem to be hurting his chances of securing the Republican nomination for the 2024 election.
Polls indicate Republican voters are unmoved by the indictment against Trump, with a Reuters/Ipsos poll finding 81% of Republicans believe the Department of Justice's case against Trump is politically motivated. Trump voiced a similar sentiment in a speech Tuesday night after his arraignment, calling the indictment "election interference."
It's too early to say how the indictment and pending trial will impact the general election, but for the party primary, Trump's campaign remains full steam ahead.
---
Oklahoma Governor Kevin Stitt Endorses Ron DeSantis
June 12, 2023
Florida Governor and 2024 candidate Ron DeSantis (R) picked up his first endorsement from a fellow governor this past weekend from Oklahoma Governor Kevin Stitt (R).
"Governor DeSantis is a strong conservative and principled leader, and I am proud to endorse him for president," a statement from Stitt read. "As fellow Governors during COVID, DeSantis did not surrender states' rights and individual liberties over to groupthink. In this election cycle, Oklahomans will remember that DeSantis was one of the few who never backed down in the face of adversity, because DeSantis operated with dogged conviction and shared our values for a limited government and free country."
In early polls aggregated by FiveThirtyEight (Center bias), DeSantis trails behind former President Donald Trump, who has received endorsements from two governors, West Virginia Gov. Jim Justice (R) and South Carolina Gov. Henry McMaster (R
---
The Race for the GOP Nomination Grows
June 7, 2023
The crowded field for the Republican nomination grew this week as three new names entered the race— former Vice President Mike Pence, former New Jersey Governor Chris Christie, and North Dakota Governor Doug Burgum.
Ballotpedia (Center bias) now lists 11 candidates in the running for the Republican nomination.
Despite the new choices, major polls indicate a dominant portion of Republican voters remain committed to former President Donald Trump.
An opinion writer for USA Today (Lean Left bias) argued a crowded race in the Republican primary "plays right into Trump's orange hands," arguing the non-Trump candidates will tear each other apart, allowing Trump to solidify his base and easily acquire the nomination.
---
Twitter Founder Endorses RFK Jr. For Dem Nomination
June 5, 2023
Jack Dorsey, billionaire co-founder of Twitter, endorsed Robert F. Kennedy Jr. in the race for the Democratic nomination for the 2024 presidential election. Dorsey tweeted a link to a video of RFK Jr. asserting he could beat the two leading Republican nominees, former President Donald Trump and Florida Governor Ron DeSantis. Along with the link, Dorsey stated, "he can and will."
A few Twitter users replied to the tweet, expressing doubt the Democratic National Committee would nominate a candidate other than President Joe Biden, who is running for a second term. Dorsey determined establishing pushback is "even more reason" to nominate RFK Jr. and that the DNC "seem to be more irrelevant by the day."
Polls compiled by data aggregate FiveThirtyEight (Center Bias) are consistently finding RFK Jr. polling above 10% with Democratic voters, with some polls putting him as high as 20%.
---
$32 Million Already Spent on Ads in GOP Primary Race
May 30, 2023
NBC News (Lean Left Bias) reported Tuesday that Republican candidates in the 2024 presidential race and outside groups have already spent $32 million on political advertisements. The report cites data from AdImpact, an advertising tracking company.
Calling the pace of spending "historic," the NBC News report states that the "massive escalation comes as candidates have taken great lengths to fill their super PAC coffers and woo mega-donors behind the bids, gearing up for a costly fight."
According to OpenSecrets (Center Bias), roughly $5.7 billion was spent on the 2020 presidential race alone, making it far and away the most expensive election in United States history. In 2020, Democrats outspent Republicans by a wide margin. With a crowded Republican field competing in the 2024 primary race, the GOP is likely to close the spending gap.
---
Ron DeSantis Rakes in $8.2 Million in First 24 Hours of Campaign
May 26, 2023
In the first 24 hours after Florida Governor Ron DeSantis announced his campaign for the presidency, his team reported $8.2 million in fundraising. This figure offers an early look into the momentum and strength of DeSantis' White House bid.
Outlets across the spectrum are comparing this figure to the money reportedly raised by former President Donald Trump during the 24-hour period after the Manhattan DA announced its criminal charges against him, which totaled roughly $4 million.
While DeSantis' short-term fundraising total eclipses Trump's, a key element that factors into campaign strength is the number of individual donors. The New York Times (Lean Left Bias) noted that Trump's fundraising total was accumulated "organically online" while DeSantis' "includes both online contributions and donations secured by bundlers who had gathered on Thursday at the grand ballroom in the Four Seasons in Miami."
The $8.2 million was enough for The Washington Times (Lean Right Bias) to determine DeSantis is Trump's "most formidable rival" in the contest for the Republican nomination. Incredibly early polling suggests DeSantis faces an uphill battle for the nomination, with an NBC News (Lean Left Bias) poll concluding Trump has the support of 46% of Republican voters, while DeSantis sits in second place with 25%.
---
Check back for regular updates on the 2024 election and analysis of media coverage.