On Feb. 24 2022, the Kremlin began its "Special Military Operation" in Ukraine. Sending proper Russian forces to the already raging conflict in the Donbas region, and launching new offensives towards cities like Kyiv and Odesa, the Kremlin's actions had left many pundits and media outlets stunned. U.S. intelligence had been suggesting such events were imminent for the weeks leading up to them, yet Russia's efforts to destabilize more than just the easternmost Ukrainian territories shocked the world.
The difficulty regarding and lack of control over the situation at hand sent media across the globe into a frenzy. With all eyes on Ukraine, a nation the West now perceived as a beacon for freedom and democracy (yet previously denounced as one of the most corrupt), information, and sometimes misinformation spread quickly. Many established mainstream media outlets broadcasted stories that were completely unverified and sometimes turned out to be totally false.
Just like verdicts are often afterthoughts of accusations, verifications can be the same to news. Since February 2022, there have been plenty of stories that made their rounds in mainstream media and later turned out to be different from what was actually reported. In fact, in March 2022, BBC News (Center bias) even put together a guide that aimed to help readers spot false media reports from Ukraine.
While it appears mainstream outlets have gotten slightly better at questioning both sides of the conflict — like how quickly some were able to right the ship regarding the recent incursion in Russia's Bryansk region — misinformation still often finds its way into mainstream coverage. Here are some of the more notable reports rife with misinformation that have since been debunked or further explained.
(Please note that while many of the European news outlets sourced in this article do not have AllSides Media Bias Ratings™, that does not mean they aren't credible.)

Jump to breakdowns of...
---
The Question: How many deaths/casualties have Russian and Ukrainian forces incurred?
Reports From: Government intelligence agencies and investigative media outlets around the world.
Truth vs. Fiction: Casualty numbers are shrouded by the "fog of war" from both belligerents, and there are several differing counts and estimates from multiple notable sources.
Summary:
There are no universally agreed-upon statistics for casualties on either side, as both the Kremlin and Ukrainian government have been tight-lipped about reporting casualties of their own soldiers. Outside sources like foreign intelligence agencies have developed their own estimates, and some publications have received reports from anonymous sources on each side.
Neither Russia nor Ukraine has an official death toll for their own army's deaths in Ukraine. Russia doesn't have one for Ukrainian losses either. As of March 24th, Ukraine's Armed Forces have reported over 169,000 Russian combatants killed in battle. Officials from each country have been reluctant to acknowledge their own death tolls, but have done so on occasion.
On Sep. 21 2022, Russian Defense Minister Sergei Shoigu gave an update on death tolls from the war. According to his statistics, Russia had suffered nearly 6,000 deaths up until that point. At the time, Ukraine's Armed Forces were reporting Russian losses to be over 55,000.
According to independent, Latvia-based, Russian media outlet Meduza, Shoigu's figures were similar to the most recent reports from BBC News Russian and Mediazona, an independent Russian opposition media outlet co-founded by Nadya Tolokonnikova.
Most recently, as of March 11 2023, BBC News Russian and Mediazona have confirmed almost 17,000 Russian deaths, with nearly 10% of those losses coming in the two preceding weeks. It is important to note that this is not an estimate, and is a calculation. In December 2022, BBC News Russian reported 10,000 confirmed Russian deaths, while acknowledging their "most conservative estimate" could be "more than 20,000 people", which illustrates that their estimates have likely gone up significantly since.
However, while the official confirmed statistics are likely what Defense Minister Shoigu was referencing in his update, in November 2022, independent investigative Russian outlet iStories reported a source close to the FSB said the Kremlin was forecasting close to 100,000 casualties between killed and wounded by Spring 2023. At the same time, in November 2022, the Pentagon estimated the number of killed and wounded in Ukraine was already over 100,000 on each side.
The most recent estimate of Russian casualties from a major Western intelligence source came in February 2023, when the UK Ministry of Defense issued an update stating Russia had likely incurred between 175,000 and 200,000 casualties, including 40,000 to 60,000 deaths.
As for Ukrainian casualties, the most recent official report from Kyiv came on Dec. 1 2022, when Mykhailo Podolyak, an adviser to the head of the President's office, said Ukraine believed it had suffered between 10,000 and 13,000 deaths. The most recent update on Ukrainian casualties from Russian officials was in Shoigu's September address, where he said Ukraine's death toll was over 60,000, on top of another 41,000 wounded.
The most recent Western intelligence reports on Ukrainian casualties came on March 13, when The Washington Post (Lean Left Bias) reported figures from anonymous U.S. and German officials estimating 120,000 Ukrainian soldiers had been killed or wounded.
AllSides has had much more difficulty researching Ukrainian casualty counts, as they are less prevalent in media offered to an English-speaking audience. This is well reflected in Wikipedia's Casualties of the Russo-Ukrainian War article.
---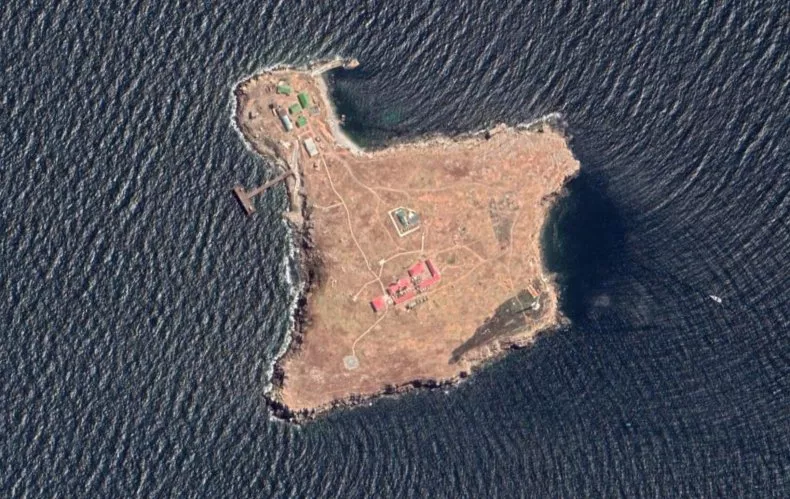 The Claim: In defense of the strategic Snake Island, 13 Ukrainian defenders were asked to surrender by the Russian Navy. Instead of surrendering, they told the Russian ship "Go f*** yourself," and were subsequently killed.
Claimed/Spread By: The claim was made by Ukrainian President Volodomyr Zelenskyy and spread quickly by Western media and users on Twitter.
Alternate Claim: Russian state media agency TASS, reported on the same day that 82 Ukrainians were taken prisoner "in the area of Snake Island" during the attack.
Truth vs. Fiction: No deaths were sustained at Snake Island. As of late 2022, The Guardian reported that 82 Ukrainians "at" the island were taken prisoner by Russia, congruent with Russia's original claim.
Summary:
The battle for Snake Island, or as it's known in Ukraine, Zmiinyi Island, was one of the first widely covered confrontations in the Special Military Operation phase of the Russo-Ukrainian war. (It's important to note Armed Forces of Ukraine have been fighting Russian-backed separatists in the Donbas since February 2014). At the beginning of the war, the prevailing expectation was that the significantly smaller Ukraine could not hold its own against a great power like Russia. Both independent and mainstream experts had expressed their doubts.
So when the Russian Navy's first order of business was to assault the small Ukrainian outpost on Snake Island, all eyes were watching. An audio tape quickly surfaced of the Russian forces aboard the famous Moskva warship asking Ukrainian forces on the island to lay down their weapons and surrender. The Ukrainians responded by saying "Russian warship, go f*** yourself," and weren't heard from again. From there, the internet went wild.
Ukrainian President Volodymyr Zelenskyy reported that all 13 defenders of the island died and that they would each posthumously receive the "Hero of Ukraine" award, the highest national recognition one could receive. This report helped Ukraine boost the morale of its people, taking pride in how valiant and fearless the soldiers were in defense of their homeland.
Western mainstream media was incredibly quick to broadcast the Ukrainian version of the story as the official outcome. However, on the other side of things, TASS, the Russian state media agency, reported that 82 Ukrainian troops in the area of Snake Island laid down their weapons and surrendered. This possibility hadn't even been considered plausible by most other outlets.
Though the process was not as straightforward as the media and Ukrainian government initially thought — Russia requested troops surrender for several hours before consistently shelling the island — TASS's report was the most accurate in reporting that there were no casualties. A day after Russian forces captured the island, TASS also reported that Ukrainian boats were attacking ships evacuating prisoners back to Russia, maintaining its report that all 82 soldiers were still alive.
Ukraine eventually learned and/or stated that at least some of their forces survived days later when they sent a priest to Snake Island to recover the bodies of the fallen soldiers. Father Vasyl Vyrozub was taken prisoner by Russian forces who believed he was part of a secret mission to recapture the island, spurring a Facebook post from the Ukrainian Navy acknowledging his capture, and the survival of the island's defenders.
Throughout 2022, as Moscow drew back from more western parts of Ukraine and focused on fighting in and around the Donbas, the importance of holding Snake Island seemed to become less important. TASS reported a failed Ukrainian recapture in May 2022, before it announced Moscow was ceding the island back to Ukraine as a "gesture of goodwill". Ukraine utilized the reclamation as an opportunity to pat itself on the back, attributing the territorial gain to the sustained success of its defensive efforts. British intelligence echoed the claim that the reclamation was a testament to Ukraine's success, saying it was Western weapons that helped them achieve the victory.
As recently as November 2022, Ukrainian and Western media outlets have continued their investigations into the real story behind what happened at Snake Island. While initially, the media was quick to spread the news that 13 soldiers died heroically in defense of the island, it is now a ubiquitous fact that no deaths were sustained.
Ukrainska Pravda and The Guardian (Lean Left Bias) have reported that 80 Ukrainians were stationed on Snake Island for defense purposes. The Guardian reported in November 2022 that three priests and their medic were also captured by Russian forces at Snake Island, and subsequently freed in May 2022, alongside nine "frontier service guards." They also reported that 19 border guards and 50 soldiers remain in Russian hands.
While there has been no explicit acknowledgment from mainstream media sources that Russia's TASS was accurate in its original reporting, simple math with Western and Ukrainian reports would ratify the claim that 82 total were taken prisoner during the battle for Snake Island.
---
The Claim: A single Ukrainian pilot, nicknamed the Ghost of Kyiv, shot down anywhere from 10 to 40+ planes in the first few days of the war without being shot down.
Claimed/Spread By: The Ghost's feats were spread by Ukrainian citizens as well as former Ukrainian President Petro Poroshenko, and covered speculatively by Western media.
Truth vs. Fiction: The Ukrainian Air Force clarified on April 30, 2022 that the Ghost of Kyiv was only a myth and never really existed.
Summary:
One of the most widely debunked instances of misinformation came on the very first day of the Special Military Operation when Russia launched its offensive for Kyiv. While the world's interpretation of the war was still that of David and Goliath, the Ukrainians wasted no time in anointing a new folk hero — the Ghost of Kyiv.
As Russian shells struck critical infrastructure from Lviv to Luhansk, and its planes buzzed over villages in between, loads of footage started to emerge on social media from civilians as the war raged, sometimes literally in their backyards. This video allegedly showed the "Ghost" himself shooting down a Russian plane. However, it was later debunked by Snopes (Lean Left bias) as being footage from a combat simulator game.
Still, the legend of the Ghost of Kyiv lived on. Former Ukrainian President Petro Poroshenko even chimed in to confirm that the Ghost was a real pilot, uploading what he said was a picture of the pilot himself. The picture ended up being a picture posted by the Ukrainian Ministry of Defense in 2019.
By February 27, the Security Service of Ukraine (SBU) said the Ghost had shot down 10 planes and was still alive. As the hype grew taller, so did the tales, and at one point it had been circulating that the Ghost of Kyiv had downed over 40 planes — a number perhaps plausible in the popular Activision video game series Call Of Duty, but unlikely in real warfare. Even Western media outlets, who were very pro-Ukrainian in the invasion's early days, at this point were aware that it was likely misinformation.
Citing "Ukrainian sources," The Times (Center bias) reported that the Ghost of Kyiv was actually Major Stepan Tarabalka, who had been killed in battle on March 13. Ukraine's Air Force subsequently announced on April 30 that the Ghost of Kyiv in fact had been a myth and that Tarabalka was not actually the Ghost himself.
In an interview with German state-run media outlet DW News (Center bias) on June 8, 2022, Ukrainian government advisor Liubov Tsybulska said, "Ukrainian information warriors, as we call them, are very successful" and "united," adding that "all key actors" like government, civil society, and media were "united in their narratives and in countering disinformation.". However, when asked about the Ghost of Kyiv myth, she said she thought it was "not right" to use misinformation and that the Ukrainian government was "capable of having lessons learned."
---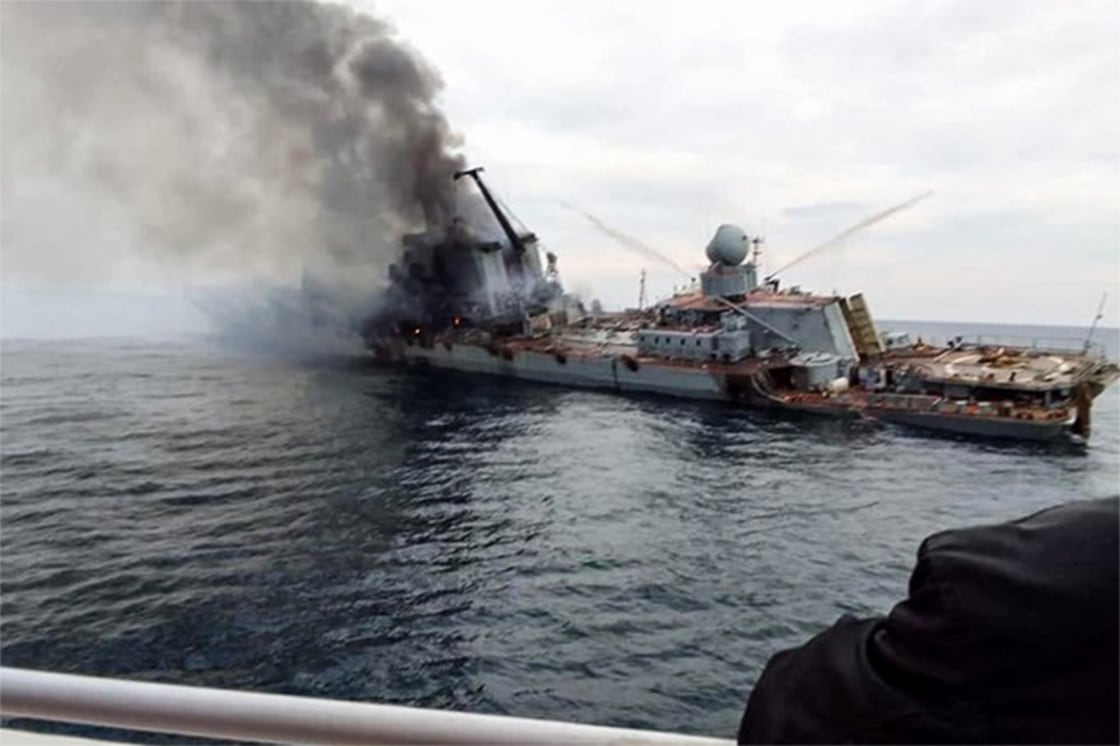 The Claim: Ukraine's military sank the Moskva warship, the flagship in Russian Navy's Black Sea Fleet, with a missile strike killing its entire crew of roughly 500.
Said/Spread By: The claim was made by the Maritime Guard of the Border Service of Ukraine, and reported on by BBC News Russian, and The Insider.
Alternate Claim: The ship sank because of a fire on board that caused munitions supplies to detonate, killing one and leaving 27 missing, Russian officials said.
Truth vs Fiction: U.S. intelligence confirmed Ukrainian reports that the ship was struck by a Ukrainian missile attack, causing it to sink. However, there is still no official death toll. Both Russian and Ukrainian statistics have been proven inaccurate.
Summary:
The Moskva, named after the Russian pronunciation of Moscow, was the flagship of the Russian Navy's Black Sea Fleet, and was the vessel that Russian forces used to capture Snake Island. On April 14, 2022, the ship sank due to complications caused by two Ukrainian R-360 Neptune anti-ship missiles that struck the ship. Ukraine's Foreign Ministry first reported the strike, which was later confirmed by the Pentagon. American intelligence officials told The New York Times (Lean Left bias) that the United States had supplied Ukraine with information that they believe could have assisted in the strike.
The sinking was a very symbolic victory for Ukraine, not only because of the pivotal role the cruiser played in Russia's Black Sea Fleet, but also because it was done with military weaponry the Ukrainians developed themselves, made specifically to defend themselves against Russian forces stationed in the Black Sea. According to Military Times (Center Bias), Ukraine's decision to begin developing its own air-to-surface missiles came after the Russian annexation of Crimea in 2014. The Neptune was officially added to the Ukrainian arsenal in March 2021.
However, Russian state media disputed claims that the Moskva was sunk by a Ukrainian missile strike. On April 14, as the news broke globally, TASS reported the ship was being towed during a storm, where munitions supplies were detonated due to a fire on board, causing the ship to sink.
Several different stories have swirled since the ship's sinking, and death tolls are still not agreed upon. About a week after the sinking of the ship, Russia said one sailor had died, and 27 were missing. However, on Nov. 22, 2022, after families demanded information, a Russian court in Crimea declared 17 more sailors dead, raising the unofficial death toll from Russian officials to 18.
Independent Russian, Ukrainian, and Western media have all reported different death tolls. Novaya Gazeta Europe, a post-invasion reincarnation of the prestigious Moscow-based Novaya Gazeta, based in Riga, Latvia, reported "about 40" deaths. Meduza, initially reported 37 deaths, 100 injured, and others missing.
Yet another Russian publication based in Riga, The Insider, reported that the Russian Ministry of Defense showed a video of the Moskva's crew meeting the head of the Navy, where there were "about 100 sailors." In this video was the ship's captain, who Ukrainian media claimed was dead. The Insider also linked to a report from BBC News Russian that shared a claim from Ukrainian officials saying the ship's crew, which they estimated to be about 500 sailors, all perished as a result of the strike.
While it appears at least 40 Russian sailors perished, the true number of deaths from the incident remains unknown, even to some parents of missing Russian soldiers, as reported by The Guardian in November 2022.
---
The Claim: Russian President Vladimir Putin was forced to call an obese retired army general named Pavel out of retirement to serve in Ukraine due to sustained losses of his best commanders in Ukraine.
Said/Spread By: The claim was made by Daily Star, which said the story was an exclusive report from a "senior intelligence source." It was spread by outlets like New York Post and Daily Mail, among others.
Truth vs. Fiction: The reports were entirely false, and "General Pavel" was actually a retired soldier and border guard who was not known to have been recruited to serve in Ukraine.
Summary:
There has been a long-prevailing narrative among Western media that Russia is on the brink.
Perhaps one of the more bizarre cases of misinformation so far came in the form of "General Pavel," a rotund 67-year-old soldier who reportedly served for Russia in the 1980s during their incursion into Afghanistan, and was purportedly called out of retirement to aid with a failing Russian assault. The original report came from the UK-based tabloid, Daily Star, which claimed to have received the information from a "senior intelligence source".
Several media outlets like New York Post (Lean Right bias), Daily Mail (Right bias), The Daily Wire (Right bias), and Newsweek (Center Bias), covered the story, referencing the original post from The Daily Star. Newsweek's coverage differed from other outlets in that it acknowledged the speculation surrounding the claim and its unconfirmed nature.
The story did not have the same staying power in the media as ones like the Ghost of Kyiv or Snake Island, likely due to its seemingly outrageous nature. However, that didn't stop Rien Emmery and Lotte Lambrecht, of the Belgian news magazine Knack, from investigating the authenticity of General Pavel.
Through a very thorough examination, using resources like Google Maps, PimEyes facial recognition, and Yandex search, Emmery and Lotte were able to determine General Pavel wasn't who The Daily Star claimed he was. The man pictured in the coverage of the story was actually 58-year-old Ivan Ivanovich Turchin, a veteran of both the Russian military and the Border Guard. The photo was taken at a local ceremony honoring border guards where Turchin was photographed also at a microphone. While it is true, "Pavel" is a retired veteran, that's about where the truth ends. Emmery and Lambrecht shared their full methods and findings through an in-depth article on Knack and a shorter summarization in English on Twitter.
---
The Question: Who sabotaged the Nord Stream pipelines?
Summary: In September 2022, underwater explosions in the Baltic Sea resulted in critical damage to two major pipelines— Nord Stream 1 and Nord Stream 2— flowing from Russia to Germany. The explosions were quickly determined to be an intentional act of sabotage, leading to global speculation regarding who was responsible.
Russian President Vladimir Putin blamed the "Anglo-Saxons" of Western Europe and the U.S. At a meeting of the United Nations Security Council, a Russian Ambassador stated that the U.S. "undoubtedly" stood to gain from the pipeline being destroyed. In a message posted on Telegram, the Russian Embassy in the U.S. alluded to the U.S. being involved, citing American military presence in the region, President Biden's past comments against the pipelines, and potential economic incentives for energy markets in Western Europe.
Western Europe and the United States pointed toward Russia. Ukraine immediately pinned blame on Moscow. President Biden accused Russia of spreading disinformation to frame the United States as the culprit but did not directly blame Moscow for the attacks. Two senior German lawmakers directly accused Russia. Former CIA director John Brennan told CNN (Lean Left Bias) that Russia was the "most likely suspect."
The story reemerged in February 2023, when investigative journalist Seymour Hersh alleged that the U.S. secretly bombed Europe's Nord Stream 2 pipeline to limit Russia's regional influence. Citing an anonymous "source with direct knowledge of the operational planning," Hersh wrote in a Substack post that U.S. Navy divers had attached remote-activated explosives to the underwater pipeline during a NATO training exercise in June. The U.S. then purportedly waited three months to trigger the explosives. A White House National Security Council spokesperson called the story "utterly false and complete fiction."
In April 2023, at least 50 documents with classified markings from the Pentagon were leaked and circulated online. The leaker was soon arrested and identified as Jack Teixeira, a 21-year-old air national guardsman in Massachusetts.
In June 2023, the Washington Post (Lean Left bias) reported that documents included in Teixeira's leak revealed that in June 2022, the CIA was made aware of a Ukrainian plan to sabotage the Nord Stream pipeline, three months before the pipeline explosions. An unnamed European intelligence agency shared information on the plan with the CIA, and The Post reported "striking similarities" between the Ukrainian plan outlined in the documents and the eventual attack.
In November 2023, the Washington Post reported that a senior Ukrainian military official with ties to Ukrainian intelligence played a key role in the bombing of the Nord Stream pipelines, accusing Col. Roman Chervinsky of coordinating the attacks. The Post cited "officials in Ukraine and elsewhere in Europe" as sources. Chervinsky reportedly took orders from more senior officials, who ultimately reported to Ukraine's highest-ranking military officer, Gen. Valery Zaluzhny. Chervinsky denied involvement, calling the accusations "Russian propaganda without any basis."
AllSides will continue to check claims on the Russia-Ukraine war here. Email us to suggest anything we've missed.
---
This piece was written, reviewed and edited by Managing Editor Henry A. Brechter (Center bias), News Editor Joseph Ratliff (Lean Left bias), Director of Marketing and Media Bias Ratings Julie Mastrine (Lean Right bias), Deputy Blog Editor Isaiah Anthony (Center bias), and News Curator Andy Gorel (Center bias).